Two-Wheel Alignment in Madison, WI
Two-wheel Alignment is also known as a front-end alignment since the service is necessary to properly line up the front two wheels. This straightforward maintenance service should be part of every vehicle's yearly schedule (at least) since every day, the road conditions our cars put up with can add up to misaligned wheels. All it takes is a pothole here, a curb you hit there, and poorly maintained roads everywhere in between, and before you know it, your wheels are no longer lined up as they were the day you drove your brand-new car home from the dealership. We may have just said "before you know it" but that's a poor excuse since our cars, SUVs, and trucks are constantly sending out signals of the problem. But either we fail to take note, or we don't understand.
---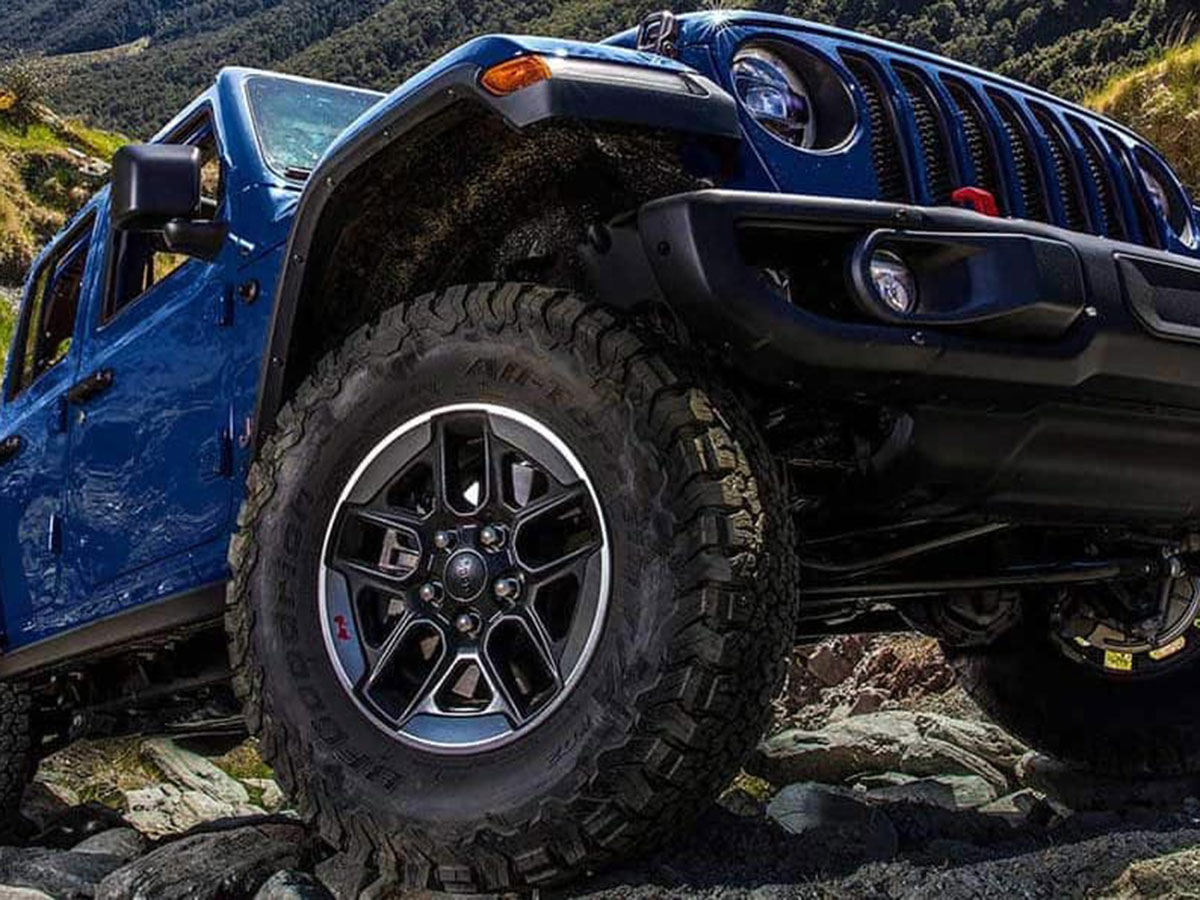 You may notice that the tire treads are showing uneven wear, perhaps more so on the inside than the outside, or that they seem to be showing overall wear sooner than usual. Acceleration of tire wear is one of the signature markers of misaligned tires, and it's an expensive one.
Schedule Service
Service Specials
More Symptoms of Misalignment
Replacing your tires can dwarf the price you'd pay for a two-wheel alignment service in our state-of-the-art collision center at Russ Darrow Chrysler Dodge Jeep Ram of Madison. Some of the other misalignment symptoms include:
A change in the way the vehicle handles, such as pulling or tracking to the left or right.
The position of the steering wheel doesn't correspond with the direction of the front wheels.
The steering wheel vibrates
You can feel a vibration through the driver or passenger side front seats.
Any of these are indications that damage may already have occurred. Should you notice even one, it's wise to at least let one of our factory-trained technicians take a look at your wheels and suspension. If he determines indeed it's an alignment issue, two-wheel alignment is a fairly quick service, taking on average an hour. While you wait in our comfortable WiFi-enabled waiting area, he will adjust the camber, caster, and toe. In some cases he will make a thrust angle adjustment to make sure that all four wheels are square with each other.
Two-Wheel Alignment at Russ Darrow CDJR
If camber, caster, or toe are unfamiliar terms for you, one of the service advisors at Russ Darrow CDJR of Madison will be glad to explain to them while our technician is busy with your vehicle. If you don't have time to wait, you can take advantage of our drop-off and shuttle services. We're within convenient driving distance of Waunakee, DeForest, Fall River, and Fitchburg, WI.